Proposed tenders give early notice of possible business opportunities.
---
Showing 1 - 2 of 2 records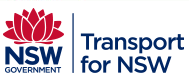 Provision of Quantum Technology and supporting services to solve a variety of business use cases across the Transport Cluster. Potential Proponents are advised that: TfNSW anticipates multiple contracts may be awarded at the conclusion of this tender; TfNSW will have an external Probity Advisor is engaged for this procurement; and Individual opportunities will be capped at $1Million.
Proposed ID WS3789391562
Notice Published 22-Dec-2022
Expected End Date 23-Feb-2023
Covered Procurement Yes
Category (based on UNSPSC)
Engineering and Research and Technology Based Services
Agency Transport NSW - Corporate
Last Updated: 1-Feb-2023 11:54am

This notice is issued to announce the intentions of the Department of Communities and Justice (DCJ) to undertake an open tender for Independent Assessors later this year. Through this procurement process, DCJ is seeking to refresh the Panel of Independent Assessors. Successful applicants will be included on the Panel of Independent Assessors and can be engaged by the Department to undertake a range of permanency assessments and assessment-related activities, in connection with permanency planning for children and young people in out-of-home care.
Proposed ID DCJ2023004_AN
Notice Published 25-Jan-2023
Expected End Date 5-Apr-2023
Covered Procurement Yes
Category (based on UNSPSC)
Community and social services
Agency NSW Department of Communities and Justice
Last Updated: 25-Jan-2023 1:51pm
Showing 1 - 2 of 2 records