Proposed tenders give early notice of possible business opportunities.
---
Showing 1 - 3 of 3 records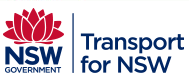 Supply, Installation, Maintenance and Certification Services for Detection Enforcement Systems throughout NSW.
Proposed ID WS3248728200
Notice Published 12-Jan-2022
Expected Issue Date 21-Jan-2022
Category (based on UNSPSC)
Cameras
Last Updated: 12-Jan-2022 10:17am
NSW Procurement will be undertaking an open market process to renew Contract 0008 Managed Service Providers on behalf of NSW Government. The RFT is expected to be published on NSW eTendering in mid February 2022 and is expected to close in March 2022. The proposed RFT will seek responses from MSPs to deliver the services for a period of five years with optional extensions of 1 x 24 month and 1 x 12 month period. Under the proposed arrangement managed service providers (MSPs) will source and manage contingent workers from prequalified suppliers on the Contingent Workforce Prequalification Scheme SCM0007 in a vendor-neutral arrangement and transact only via Contractor Central, the whole-of-government Vendor Management System (VMS).
Proposed ID RFT 10047761
Notice Published 21-Dec-2021
Expected End Date 31-Mar-2022
Covered Procurement Yes
Category (based on UNSPSC)
Human resources services
Last Updated: 21-Dec-2021 3:41pm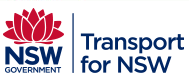 The Rail Timetabling Solution (RTS) Program will implement a state-of-the art timetabling system and optimise related production processes, to deliver significant improvements in rail timetable production capabilities across the TfNSW Cluster for: • TfNSW Standard Working Timetable (SWTT) • Sydney Trains Standard Operating Timetable (SOT) • Sydney Trains Daily Working Timetable (DWTT); and • Nodal geography information This will deliver, among other things, quality, safe and reliable timetables that support ongoing capacity uplifts whilst meeting new digital control systems requirements. As a key part of the program, TfNSW seeks a rail timetabling solution to meet the objectives.
Proposed ID WS2460198608
Notice Published 23-Aug-2021
Expected End Date 30-Jun-2022
Covered Procurement Yes
Category (based on UNSPSC)
Business function specific software
Last Updated: 23-Aug-2021 1:05pm
Showing 1 - 3 of 3 records